Liberation Farms Suuq/Farm Stand
Open for full-service on-farm shopping Wednesday and Thursday 12:00-6:00pm at 1002 Gardiner Road in Wales, Maine this growing season! At the Suuq you can find: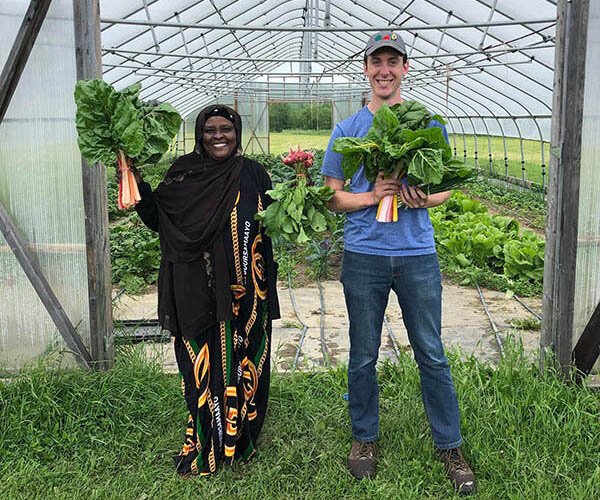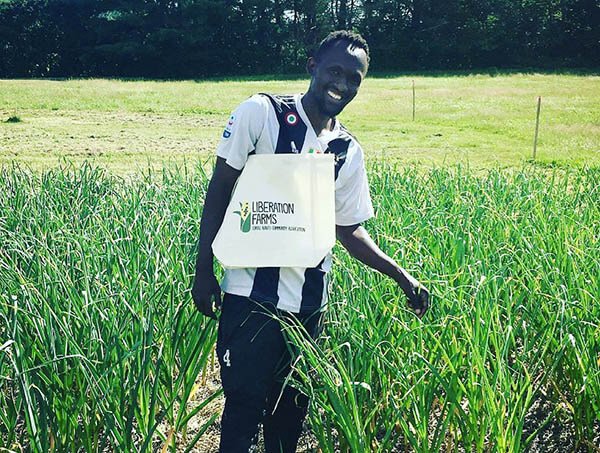 Liberation Farms Wholesale Offerings
Liberation Farms grows and distributes fresh, local produce to help build strong and healthy communities. We are proud to offer high-quality, chemical-free vegetables, including specialty and rare varieties. This community-led program assists over 212 new American farmers by offering access to land, seeds, trainings, and technical assistance. Farming is an integral part of the Bantus' cultural heritage and each farmer has adapted generations of agricultural knowledge to Maine's unique climate and growing season. Each purchase from Liberation Farms truly makes a difference in the lives of these hardworking New American farmers and their families.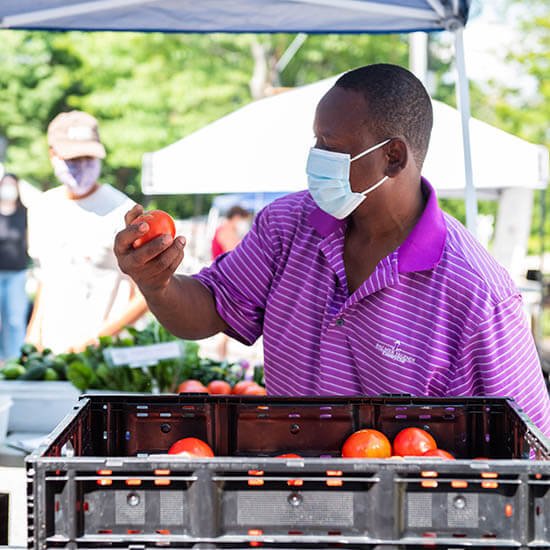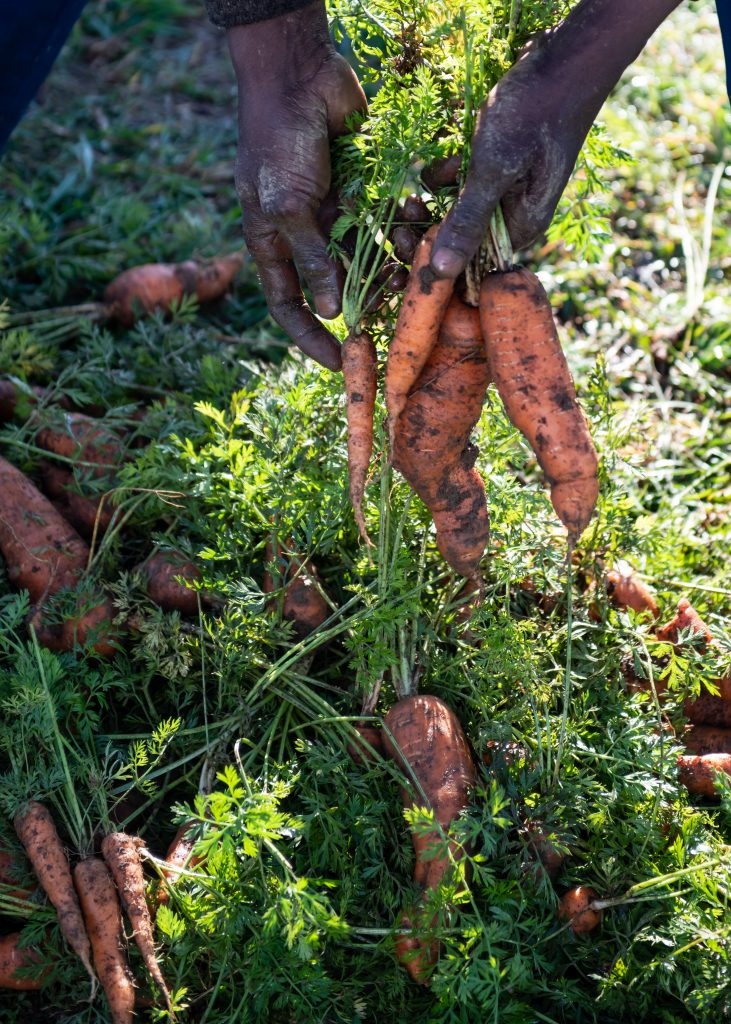 2022 Wholesale Price & Availability List
Our wholesale price and availability list is available for download.
Weekly Availability List
If you would like to receive our weekly produce availability list that is distributed every Wednesday during the growing season, please contact Lana Cannon Dracup at
lana@somalibantumaine.org.
Liberation Farms Retail Products
Buy Liberation Farms Cornmeal from Maine Grains
"Liberation Farms cornmeal is a traditional, stone milled medium grind corn meal that supports over 200 Somali Bantu families who grow fresh, culturally relevant produce with Liberation Farms in Auburn, Maine to build food and economic security for their community.
In addition to our purchase of corn from Liberation Farms, Maine Grains will contribute 5% of proceeds back to the Somali Bantu Community Association which provides new American farmers access to, and culturally appropriate resources for the means of sustainable food production for themselves, their families, and their communities. This cornmeal can be used to make your favorite cornbread, as breading, or, try our recipe on the bag for traditional African Muufo Flatbreads which are delicious with butter, sautéed vegetables, or dipped in a hearty stew."
In addition to purchasing directly from Maine Grains, Crown of Maine Organic Co-op, Native Maine, Downeast Foods are distributors that also carry this product. You can find the cornmeal for retail purchase at the following grocery stores: 
Purchase our Somali flint corn stone-ground and milled in Biddeford. Also keep an eye out for their weekly offerings, as they incorporate the milled corn into some of their delicious speciality breads.
Purchase Tortilleria Pachanga tortillas made with our Liberation Farms corn