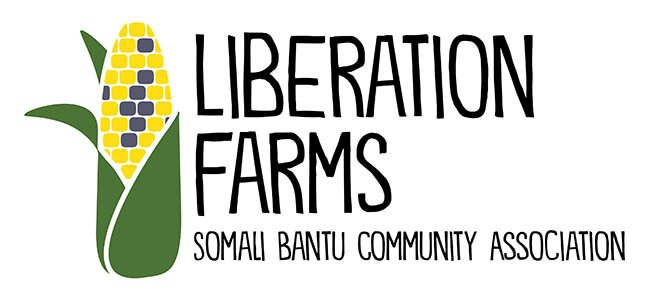 The mission of Liberation Farms, the Community Farming Program, is to provide new American farmers access to, and culturally-appropriate resources for, the means of sustainable food production for themselves, their families, and their communities.
Liberation Farms Overview
Liberation Farms is food justice in action. It is a demonstration of the success that is possible when marginalized communities have the opportunity to organize and lead themselves. It provides new American families struggling with food insecurity with the tools and resources to grow healthy, culturally-appropriate foods for themselves and their community. This investment in growing nourishes body and soul as farmers ground into familiar traditions and meaningfully utilize their agricultural roots as they build new homes here in Maine. 
Program Goals:
• Food Justice – Access to growing fresh, chemical-free, culturally-relevant produce for themselves and their families
• Community Building – Enhancing the economic, social, environmental, and cultural vibrancy and health of Lewiston, ME
• Education – Inter-cultural and inter-generational exchange and reciprocal learning of farming traditions
Family Farmers
The program assists Somali Bantu Family Farmers by providing access to land, seeds, trainings, technical assistance, and marketing.
All of the farmers receive 1/10 of an acre to grow food for themselves and their families. 
Liberation Farms Wholesale
Liberation Farms grows and distributes fresh, local produce to help build strong and healthy communities. We are proud to offer high-quality, chemical-free vegetables, including specialty and rare varieties. Check out our list of farmers markets and farm stands here. 
Iskashito Farmers
Farmers that choose to grow commercially self-organize into Iskashito groups. Iskashito is a traditional Somali method of cooperative growing where farmers work together on one piece of land and equitably share the profits of their combined labor and efforts. You can learn more about how to purchase from these Iskashito farmers on the "Liberation Farms Products" page. For a listing where you can find our produce at farmers' markets & stands, click here.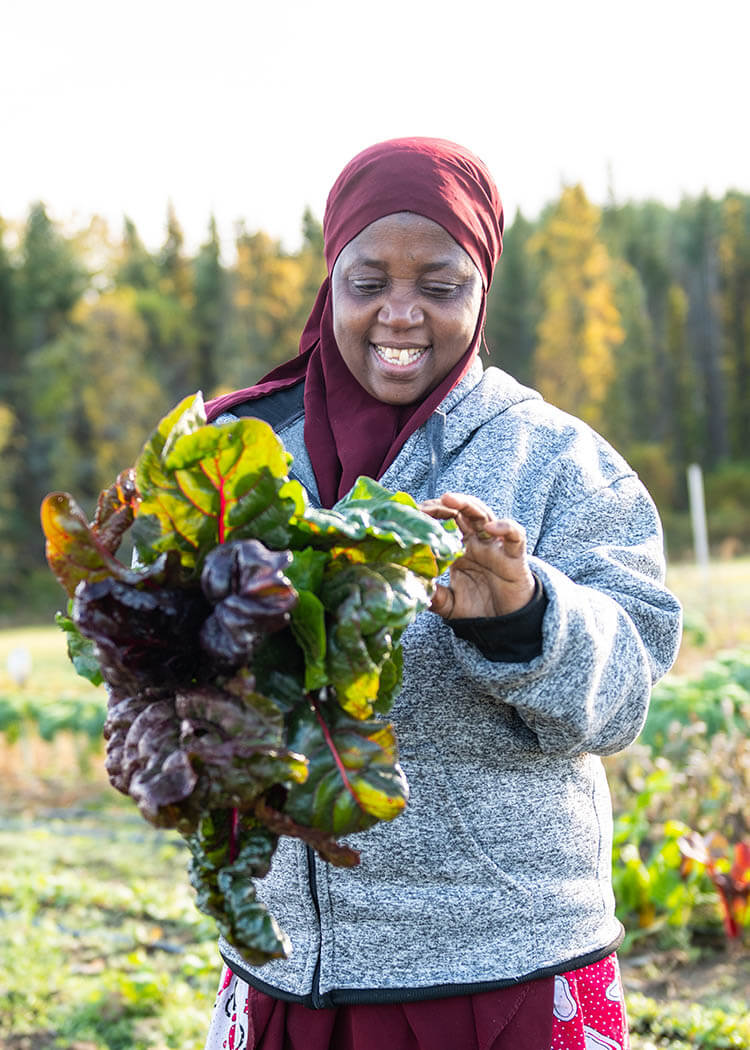 Land Acknowledgement
The Somali Bantu Community Association acknowledges and honors the sacred land where we work, live, learn, farm and build community, which has been a site of human activity for 13,000 years. This land is the territory of the Abenaki and Wabanaki Confederacy, who have stewarded this land for hundreds of generations.


Today the town of Wales and the city of Lewiston, where our community members have settled to take refuge, are home to Indigenous people. We are grateful to have the opportunity to live and grow here.


We recognize the repeated violations of sovereignty, territory, and water quality perpetrated by colonizers that have impacted the original inhabitants of this land for 400 years. We extend our respect to citizens of the Abenaki tribes and Wabanaki Confederacy who live here today, and their ancestors who have lived here for over five hundred generations, and to all Indigenous people. We also extend our respect to the land and more-than-human kin, and intend to do our best to care for them with integrity and attention in the best ways we know how.
We also affirm that this acknowledgement is insufficient. It does not undo the harm that has been done and continues to be perpetrated now against Indigenous people, their land and water.


We are a community of refugees–settlers to this land–who have come here to flee violence and persecution resulting from similar colonizing forces and shared history of conquest upon our own original places. While we understand and respect the intricate differences between our communities and lived experiences, we also recognize and resonate deeply with a shared experience of genocide, landloss, and the generational trauma associated with this history.


We believe that collective liberation of our communities is possible, and are in pursuit of it.

We commit to supporting Indigenous peoples and their communities in the present day and into the future. It is through contributing our knowledge, connections, political support, money, and time that we can uplift Indigenous sovereignty.