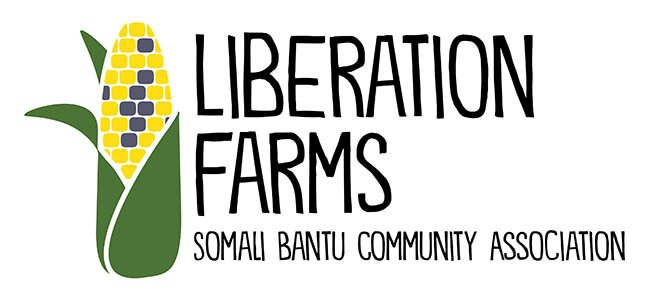 The mission of Liberation Farms, the Community Farming Program, is to provide new American farmers access to, and culturally-appropriate resources for, the means of sustainable food production for themselves, their families, and their communities.
Liberation Farms Overview
Liberation Farms is food justice in action. It is a demonstration of the success that is possible when marginalized communities have the opportunity to organize and lead themselves. It provides new American families struggling with food insecurity with the tools and resources to grow healthy, culturally-appropriate foods for themselves and their community. This investment in growing nourishes body and soul as farmers ground into familiar traditions and meaningfully utilize their agricultural roots as they build new homes here in Maine. 
Program Goals:
• Food Justice – Access to growing fresh, chemical-free, culturally-relevant produce for themselves and their families
• Community Building – Enhancing the economic, social, environmental, and cultural vibrancy and health of Lewiston, ME
• Education – Inter-cultural and inter-generational exchange and reciprocal learning of farming traditions
Family Farmers
The program assists Somali Bantu Family Farmers by providing access to land, seeds, trainings, technical assistance, and marketing.
All of the farmers receive 1/10 of an acre to grow food for themselves and their families. 
Liberation Farms Wholesale
Liberation Farms grows and distributes fresh, local produce to help build strong and healthy communities. We are proud to offer high-quality, chemical-free vegetables, including specialty and rare varieties. Check out our list of farmers markets and farm stands here. 
Iskashito Farmers
Farmers that choose to grow commercially self-organize into Iskashito groups. Iskashito is a traditional Somali method of cooperative growing where farmers work together on one piece of land and equitably share the profits of their combined labor and efforts. You can learn more about how to purchase from these Iskashito farmers on the "Liberation Farms Products" page. For a listing where you can find our produce at farmers' markets & stands, click here.